ONLINE REGISTRATION INSTRUCTIONS
ONLINE REGISTRATION WILL BEGIN AUGUST 18, 2023.
REGISTRATION CAN BE DONE ON MOBILE OR DESKTOP/LAPTOP.
To register please click the REGISTER NOW button in menu.
Both Studio & Independent entrants can register online.
Please only enter as Independent if the studio you belong to is NOT attending this competition.
NFDC 2024 online registration will be using the DanceComp Genie registraton system.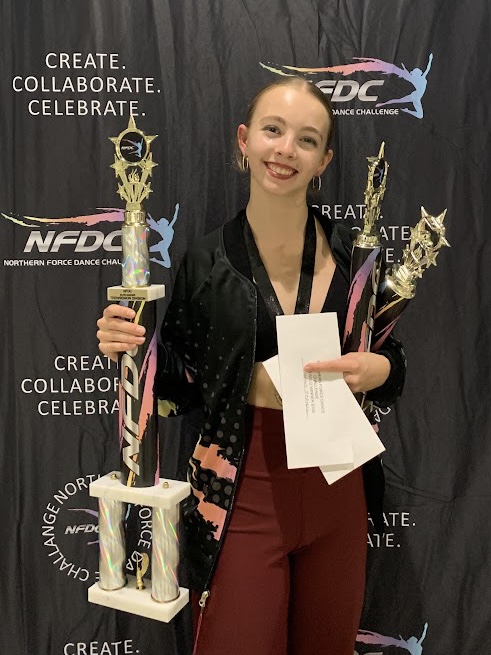 1. If you have a DanceComp Genie Studio Centre Account, please login with existing username & password.  If you are new to DanceComp Genie you will need to register a new account.  Please follow prompts on the login page.
2. Once you are logged in please select the event location (Grande Prairie 2024).
3. The first step is to add the dancer(s) information.  This can be done manually adding one dancer at a time.  Alternatively, you can automatically do a bulk import of participants by uploading a .csv file. (follow instructions on import dancers button)
4. Once dancers are entered you can begin to add routines.
5. Select category (ie. solo, duo/trio, small groups etc.)  Please note that Independent entries must select INDEPENDENT SOLO & INDEPENDENT DUO/TRIO during this step.
6. Enter all routine information. You will need to enter routine title, discipline & division (elite/recreational).  Once entered click save routine.
7. All routines must have music uploaded-click upload music tab, choose file upload.
8. Once all routines have been entered click continue.  If you have any notes or special requests please enter it in the text box provided on this confirmation page.  When ready, click proceed to payment.
9. You will now be provided with the amount owing + GST.
10. Payment can be made by either e-transfer to [email protected] or by cheque payable to Northern Force Dance Challenge (mail to 9813-76A Ave Grande Prairie T8V 3Y5)
11. Please note that entries will not be finalized & secured until payment has been received.
12. To receive early bird discount, amount owing needs to be paid by November 29, 2023.